It is that time of year where we appreciate the father figure in our life by giving them a gift, this fathers day is not just about father it is about anyone that has taken on that role. This special day is about honoring the bond between you and your father figure. Father's Day was first founded by Sonora Smart Dodd and was originally celebrated on the third Sunday of June. Depending on the personality of your father figure, we have come up with a list of gift ideas to make the guess work easier and you have the perfect Fathers Day gift
Tech Dad Fathers day gift ideas
We all have that one dad that just loves using the kids toys much more than any normal Dad, we call them the "Tech Dad's" and they are well known, you will see them playing the latest game of Call of Duty and beating up all the zombies! We have made a list of ideas perfect for the Tech Dad down below
For the tech dad we suggest the following gift ideas
Dad Bod Fathers Day Gift Ideas
The Dad Bod Dad's are usually very simplistic and don't enjoy fancy gifts, they prefer to enjoy themselves and enjoy the moment rather than have to work off the beers they have just gulped down. These Dad's are easy to please on Fathers day, below is the list we believe will make your Dad happy on their special day.
New pair of thongs
Personalized picture stubby holder – why not show your Dad bod Dad a picture of you while they drink their favorite drink
Beers – Dad's love beer so why not shout them a carton
Fishing Rod from Anaconda
Bluetooth Speaker
Geeky dad
The Geeky Dad's these are the Dad's that love to groove out watching star wars or play MineCraft! These Dad's are simple and Hippidity Hop as Ms Doubt Fire would say. Here's a list of gift ideas we suggest for the geeky Dad:
Lazy dad
The Dad's are very similar to the Dad bods although they share the same very simplistic and don't enjoy fancy gifts characteristic, they usually don't enjoy social occasions to go out fishing as would the Dad bod! The best gifts for the lazy Dad is:
Lazy Boy couch to sleep in and watch all favorite movies
Phone Stand for phone – Beshtech stand to hold your phone to play games
Ikea Shoe horn – To help them put their shoes on easily
Housework hungry Dad
Some of us will have the hard working Dad, that even on weekends seems to find more work than they can handle and spend the whole weekend working away on common house hold chores, or fixing up things. Once these Dads start they can't stop, and little do they know that the whole weekend is gone and they are off to work again. The best gift ideas for these Dad's are:
Coffee Machine – These Dad's love their caffeine to keep them going
Ryobi Drill set from Bunnings
Lawn mower
Tool kit set from Repco Handy tool kit on the go for $133
Outdoor adventurous Dad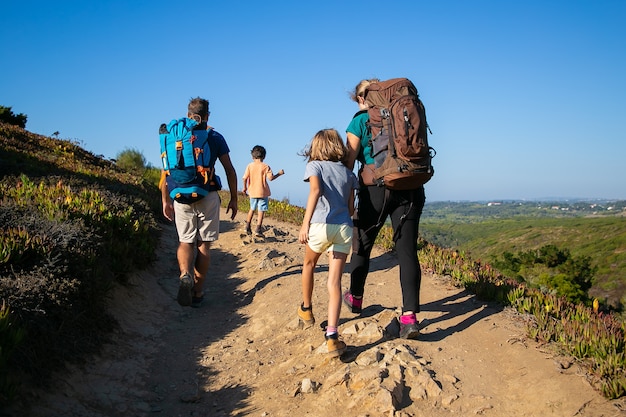 Others may have the adventurous Dad that just can't sit on the couch and watch movies all day, eager to go out and explore. although it's not so common with responsibilities in life and finding time, it goes to show that these Dad's priories living with nature and the perfect gift must be given to say just that! Here's our adventurous Dad gift Ideas:
Kayak from Anaconda – This $199 adult kayak is sure to hit his heart
Outdoor coffee grinder from Amazon – Surely nothing better than to wake up in nature with a nice cup of coffee
Tent – this mono 1 person tent from Kathmandu is sure to hit a spot
The Fitness enthusiast
The fitness enthusiast, the Dad that just loves everything fitness, from the nutrition to the pumping iron to the eating healthy! These Dad's love to be spoilt with the best healthy gifts and we have you covered.
Ab Roller – When the time comes the truly the ab roller is your best friend, portable and can use anywhere it's a perfect gift
NutriBullet – The perfect smoothie or shake is right at your fingertips with this handy blender from Amazon at only $79
Home Gym Resistance Bands – For when he doesn't have time, this set is perfect for the active Dad that needs a quick workout from only $49.99
The Not so Free Dad
The "Not so Free Dad", Similar to the workaholic but this Dad feels that he has to do the work and would prefer to be doing other things but his boss won't allow him a free minute. These Dad's love time saving gifts to help them achieve their tasks faster and the best gifts for them are:
Flylite Suitcase from Strandbags – These Dad's usually have allot of meetings and fly to different places! Only $129
Nest Audio from the Google store
Apple Airpods – for on the go talking on the phone only $199 from catch!
The stay at home Dad
The stay at home Dad, this dad is really busy and could use all the activities in the world to keep their kids entertained, nowadays kids will get bored of a toy in minutes. Here's a list of Father's day gift ideas for the stay at home dad:
Poached egg boiler – From only $37.46 from Myer, this egg boiler is perfect for those on the go Dad's
7 Cup Rice cooker – This Rice cooker only $13 from Kmart and is the most convenient thing ever!
The Gift of Love
In the end, the gift doesn't matter the most important thing is to show that person that you appreciate and care for them. Have any other gift ideas? We would love to hear what you are thinking of buying your father figure down below in the comments section.